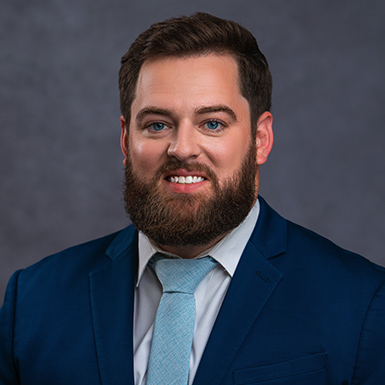 Tyler, originally from Lebanon, Pennsylvania, attended Temple University majoring in Political Science, with a focus in Business Law. After receiving his diploma, Tyler began his career in the financial services industry. Tyler and his fiancé Kaitlin decided to relocate from "The City of Brotherly Love" – Philadelphia, PA to "Music City" – Nashville, TN, where he continued his role in financial planning, as well as taking on a new position in which he was responsible for the management and development of a team of financial professionals like himself. From there, Tyler and Kaitlin relocated once more to sunny Southern California, where Tyler was responsible for overseeing the entire Southern California region, all the while continuing his love for helping clients with their financial and estate planning needs. Missing family and friends, Tyler and Kaitlin decided in 2019 that it was finally time to return to the home they love so dearly in Central Pennsylvania.
Since then, Tyler has built a community outreach program for his hometown of Lebanon, found a new work family here at the Ilgenfritz Financial Group, and continues to expand his knowledge in the ever-changing world of finance so that he can continue to assist his fellow Pennsylvanians reach their retirement goals for years to come. Outside of his pursuit to meet new people and help others, Tyler is an everyday normal guy. He and Kaitlin enjoy traveling, the outdoors, spending time with loved ones, and have a bittersweet, yet loyal relationship with the Miami Dolphins.
Tyler is eager to meet our clients and looking forward to helping you secure your financial futures!