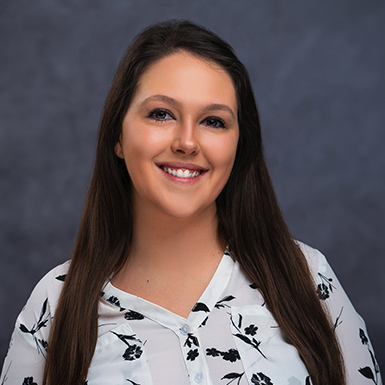 Brianna's favorite part of her job at Ilgenfritz Financial Group is listening to your stories. As an administrative assistant, she meets with clients daily and gets to hear those stories as the team helps them prepare for their financial futures. Brianna prepares documents and financial statements for our team and clients. She also sets appointments and keeps important schedules on track. And if you have a question, Brianna is ready to help! Connect with her to begin resolving your concern.
Brianna is a graduate of Bill's alma mater, West Virginia University. There, she studied strategic organizational business communication, earning a bachelor's degree. She is also an alumni member of the sorority Pi Beta Phi and is currently working toward obtaining her insurance license.
Brianna is the oldest of three children and was born and raised in York. She has returned to serve her hometown community after her time away at college. She has two cats, Samwell and Jorah. When not at the office, Brianna spends her spare time hiking, watching movies and trying out new foods and drinks.