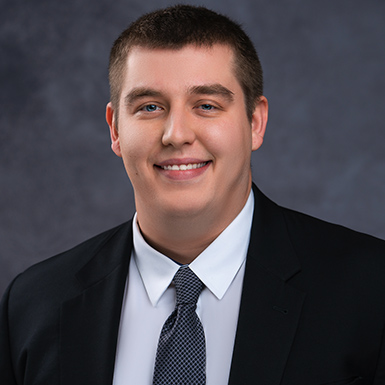 If you've seen or heard about Ilgenfritz Financial Group, chances are good that Nicholas helped get the word out to you! Nicholas is our marketing coordinator, and his role is to inform the communities we serve with the information and services we can provide to people at or nearing retirement. He helps Bill plan his seminars and live events and assists in all things media, from social media posts to Bill's weekend radio show.
For Nicholas, his passion lies in the ability to tell and show a good message with visual communication. It allows him to be creative and to learn more about the clients we serve. For him, every day is different and unique.
Nicholas is a graduate of York College of Pennsylvania, where he studied public relations and minored in marketing and visual communication. He lives in York, and when not working at the office, he enjoys spending time with his family and his girlfriend, Lindsay. He also loves to play basketball.