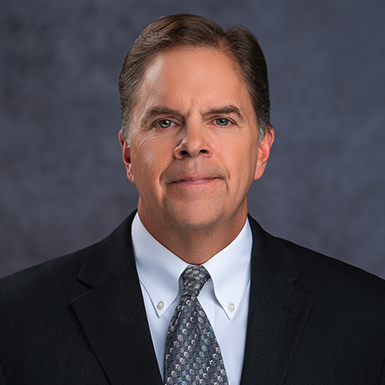 Jeff provides trusted, educated guidance on financial products to help clients and their families achieve their financial goals. He specializes in fixed annuities, life insurance, accident and health insurance, and Medicare insurance.
By providing one-on-one meetings and leading local seminars catered to seniors, Jeff makes the most of every face-to-face interaction by adding value and building lifelong relationships with clients.
Prior to joining Ilgenfritz Financial Group, Jeff worked for Wells Fargo Financial beginning in 1991. He quickly became a top sales employee, was promoted to branch manager and received a distinguished review as he became a nationwide all-star manager.
Jeff graduated from Pembroke Academy in 1986 and then attended Plymouth State University, where he graduated in 1990 with a bachelor's degree in business management and economics, with a minor in math. He's currently enrolled in various educational programs to stay on top of ever-changing financial trends.
Jeff lives in New Freedom and is an active member of his community. He enjoys coaching softball, sponsoring numerous athletic teams and assisting with functions at the New Freedom Community Center.